At the Kovachis Team, we take the time to understand your individual needs, resulting in a tailored approach that puts you first. Our past experiences, family influences, and strong sense of community, all combine to push us to serve you as best we can. We see deeper than the client-agent relationship, and strive to make you feel comfortable, engaged, and educated throughout your buying or selling journey. You are not just another transaction for us, rather you are part of the family. We look forward to building a relationship that goes beyond For Sale signs, offers, and keys on closing day!
Chris Kovachis | REALTOR®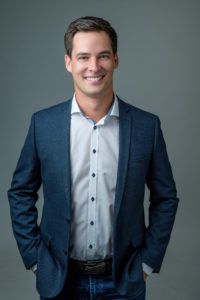 Growing up in Barrie was an incredible experience that provided me with opportunities to forge lifelong friendships and establish a rewarding career. As I look ahead to the future, the idea of leaving this amazing community has never crossed my mind.
Throughout mychildhood, I spent countless hours outdoors, exploring biking trails in the summer and snowboarding on the slopes of Horseshoe and Mt. St. Louis during the winter months. With an entrepreneurial spirit, I started my first landscaping company while attending Innisdale SS, and my passion for property management and maintenance led me to pursue a degree in Landscape Construction & Design from Humber College. Ultimately, my interests led me towards a career in real estate, which became a natural fit after searching for my first home. Through personal investing and landscaping, I discovered that real estate was the best direction for me.
Real estate is in my DNA, as I am a second-generation realtor who grew up watching my family succeed in the industry. My career began on a top-producing team in Aurora, where I had the privilege of learning from one of the best in the business. Since the start of my career, RE/MAX has been my home, providing me with the best tools and network to excel in the industry. What drives my passion for real estate is the opportunity to help people at any stage of their life, whether that be selling, buying, or investing. Building lasting relationships with clients is what I enjoy most, and I am committed to providing the highest level of service to support your needs, no matter how simple or complex they may be.
Michael Kovachis | REALTOR®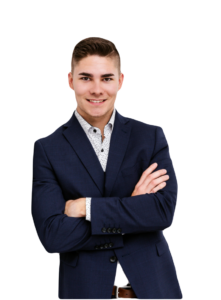 Hello, my name is Michael Kovachis. I am a second-generation realtor from Barrie, where I was born and raised. Real estate runs in my family, and I'm proud to continue the tradition.
After graduating from high school, I pursued Marketing at Georgian College, where my passion for real estate grew stronger. Soon after completing my studies, I obtained my Real Estate license, and I couldn't be more excited to start my career in this dynamic industry.
Working alongside my brother, who shares my enthusiasm for real estate, has been a dream come true. We've been a team since a young age, starting with our own landscaping business and now transitioning into the world of real estate.
Together, we're committed to serving our community and the greater Simcoe County area, providing top-notch service and expertise to all our clients.